Your business's reputation is one of its most valuable assets. It can take years to build up a good reputation, but only a few bad reviews to lose it. That's why it's so important to have a plan in place to manage your online reputation. Read on to find out about some affordable reputation management services that can help you protect your business's good name.
Reputation is Critical to Your Business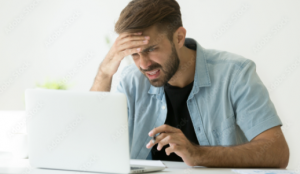 Reputation is everything when it comes to businesses. In today's digital world, a company's reputation can be made or broken. That's why affordable reputation management services are so important.
There are a lot of ways to manage your company's reputation. You can do it yourself, or you can hire a professional service. If you decide to do it yourself, there are a few things you need to keep in mind.
First, you need to be proactive. You can't wait for something bad to happen to your business and then try to fix it. You need to be constantly monitoring what people are saying about your company online and addressing any negative comments or reviews immediately.
Second, you need to be responsive. When someone does leave a negative review or comment, you need to respond quickly and professionally. Don't get into a fight with the person or try to defend yourself. Just apologize and try to make things right.
Third, you need to be consistent. Your reputation management strategy should be something that you're constantly working on and improving. It's not something that you set and forget.
Affordable reputation management services can help take the burden off of your shoulder. Contact us today for a free analysis.
Customers Read Reviews Online
When customers are looking for a new product or service, they often turn to the internet to read reviews. In fact, a study by BrightLocal found that 85% of consumers trust online reviews as much as personal recommendations.
This means that your business's online reputation is more important than ever. If you don't have positive reviews, potential customers may look elsewhere.
Luckily, there are reputation management services that can help you boost your online presence. These services can monitor your online reviews, respond to negative feedback, and even help you generate new positive reviews.
While some reputation management services can be expensive, there are also many affordable options available. Here are four affordable reputation management services that can help your business succeed online:
Customers are Concerned with Your Reputation
Customers are always concerned with the reputation of the businesses they patronize. In today's day and age, it is easy for customers to find out about a business's reputation through online reviews and social media. Because of this, businesses must be proactive in managing their reputation.
There are many affordable reputation management services available that can help businesses monitor their online presence and address any negative feedback. By using these services, businesses can protect their reputation and ensure that their customers are satisfied.